EXPERIENCE. CARING. RESULTS.
For IT Solutions and Premium Support Call PKI NOW
APPLICATION DEVELOPMENT SERVICES
Paperless Knowledge, Inc. (PKI) helps customers to address their specific challenges, covering the entire area of the Application Development, Application Migration & Re-engineering, Application Maintenance and Support cycle.
Our Service offerings include Application Development and Product Development Solutions. Our focused service areas are Ecommerce and e-business Applications, Enterprise Applications, Consumer Oriented Web Applications, Web Portals, Mobile Applications, CMS and Customer Relationship Management Systems.
Application Development & Product Development
PKI Application Development services helps your company address increasing business and technology challenges by analyzing, defining, designing, and building applications tailored to meet your business requirements. We deliver high-quality, flexible applications that are simple to maintain; allied to accommodate enhancements as your business needs change and your business grows. Our applications are reliable, secure and easy to deploy, using the Global Delivery Model. Paperless Knowledge, Inc. services are based on industry standard processes, quality frameworks and use rigorous methodologies to reduce risk in order to deliver cost savings with accelerated time-to-market benefits.
Our extensive domain knowledge helps us develop customized applications to meet your IT requirements while seamlessly integrating into various heterogeneous systems. Our services include: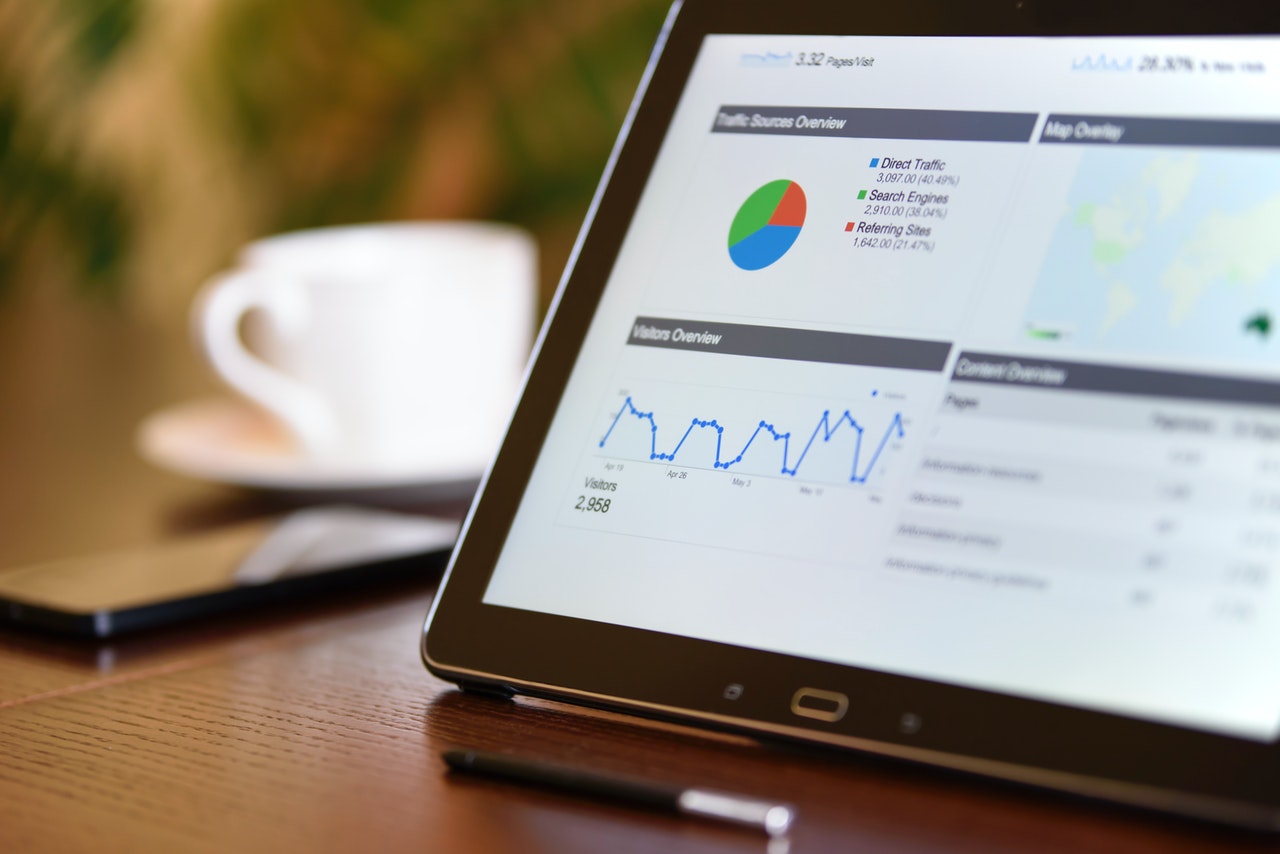 Web Portal and Application Development
PKI has deep expertise with popular tools and technologies used in delivering Enterprise Content Management and Portal solutions. PKI enterprise content management and portal capabilities enhance value to customers through innovative offerings in areas of usability, Web 2.0 offerings, enterprise portals, enterprise search and e-commerce. Our solutions and services in Portal Solutions includes
Rich Internet Applications (RIA) – Web2.0
Our Spectrum of services in web 2.0 are:
Leveraging RIA to enable multi-channel high quality end-user experience Leverage technologies like.NET, SilverLight, AJAX, Macromedia Flex, Flash, XHTML, XML etc Social Computing Technologies like blogs, wikis, social networking Accentuate more on Collaboration than Control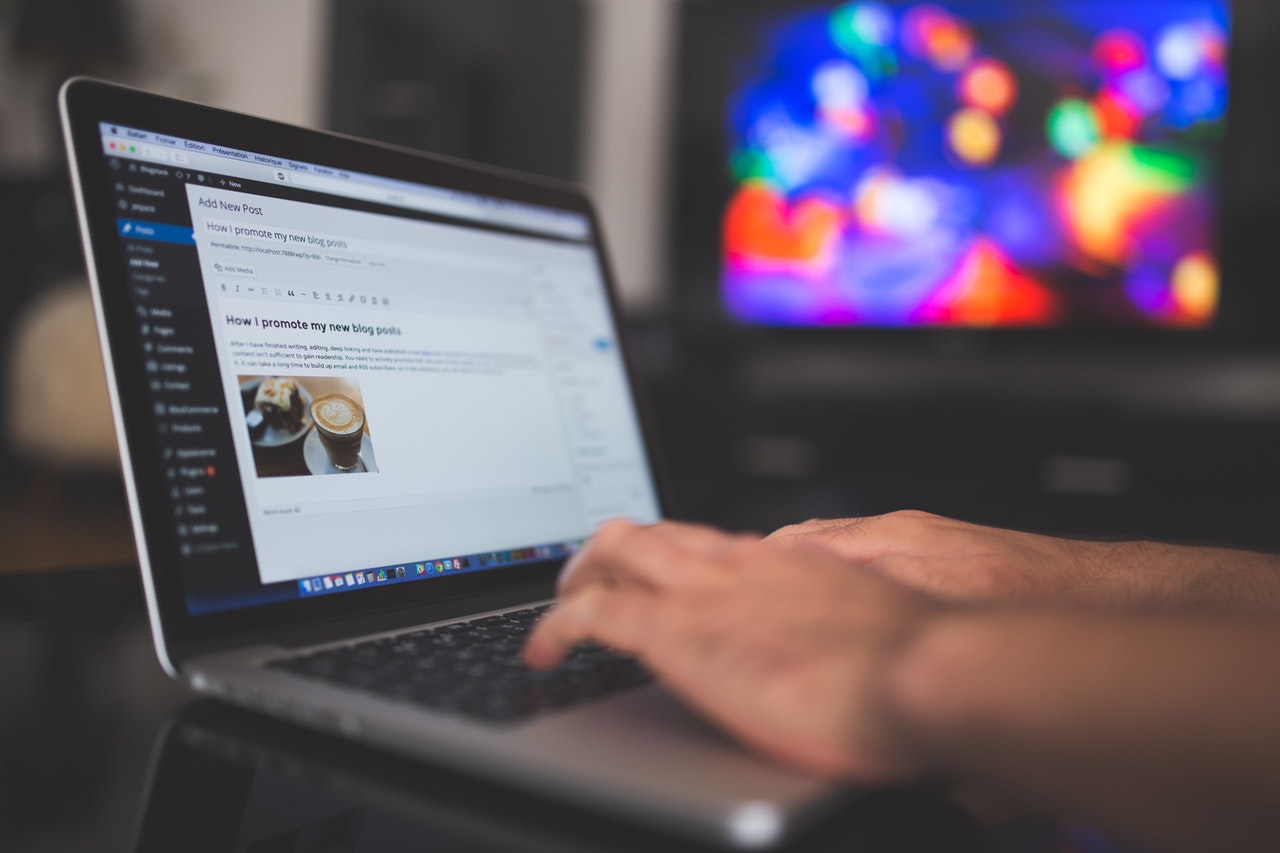 Content Management Systems
A content management system (CMS) supports the technical and non-technical staff in creation, management, distribution, publishing and discovery of information whilst being restrained by a set of centralized rules and workflows that ensures consistent website appearance. A CMS addresses the complete lifecycle of content as it moves through the organization. CMS is much broader than it is thought of and is now supporting wider user bases in different industries than it was expected to do with some of the CMS software's which are very flexible and easy to use even for your non-technical staff.
PKI has expertise in building the content management systems by custom programming systems per the client requirements and implementing the CMS by adopting the content management frameworks like Drupal, Joomla, WordPress, Alfresco, OpenCMS, Liferay, .netNuke, Ektron, Umbraco etc.
Paperless Knowledge, Inc. offers total end-to-end ecommerce solutions for companies looking for a professional and effective retail presence on the Internet. We provide ecommerce solutions through custom programming and industry leading commerce frameworks like Magento, OsCommerce, ZenCart, OpenCart, UberCart, X-cart, Prestoshop, .netCommerce, Znode Multifront, Vevo Cart, MS Commerce Server etc.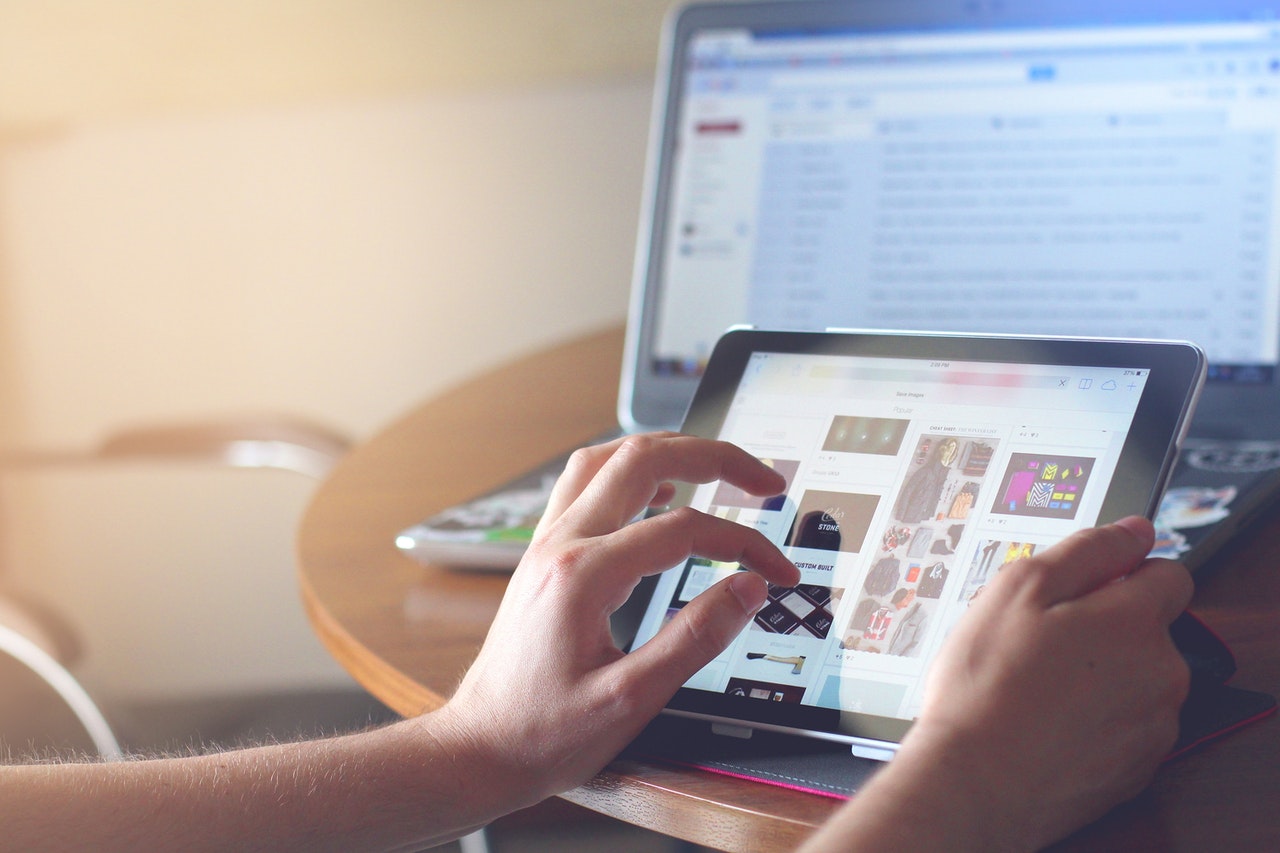 Application Migration & Reengineering
PKI's' application Migration and Re-engineering services help customers to migrate and modernize older format of legacy applications (VB, C++, Cobol etc) to multi-tier applications based on j2EE and .NET including service oriented architecture based applications.
Paperless Knowledge, Inc. can help you to address complex legacy system issues such as multiple technology platforms, high cost of maintenance, unsupported systems, shrinking employee expertise, lack of integration and web capabilities. Our services provide a metrics-based framework to help you choose from different modernization processes – web enabling, re-hosting, componentization and re-engineering. They are delivered using our Global Delivery Model.
Our offerings in Application Migration and Re-engineering portfolio are:
Reengineering & Modernization
A phased roadmap to transform a legacy application to a service enabled platform is illustrated below: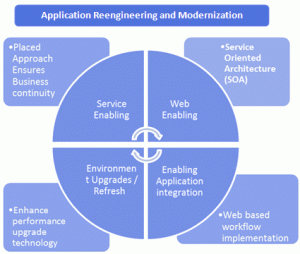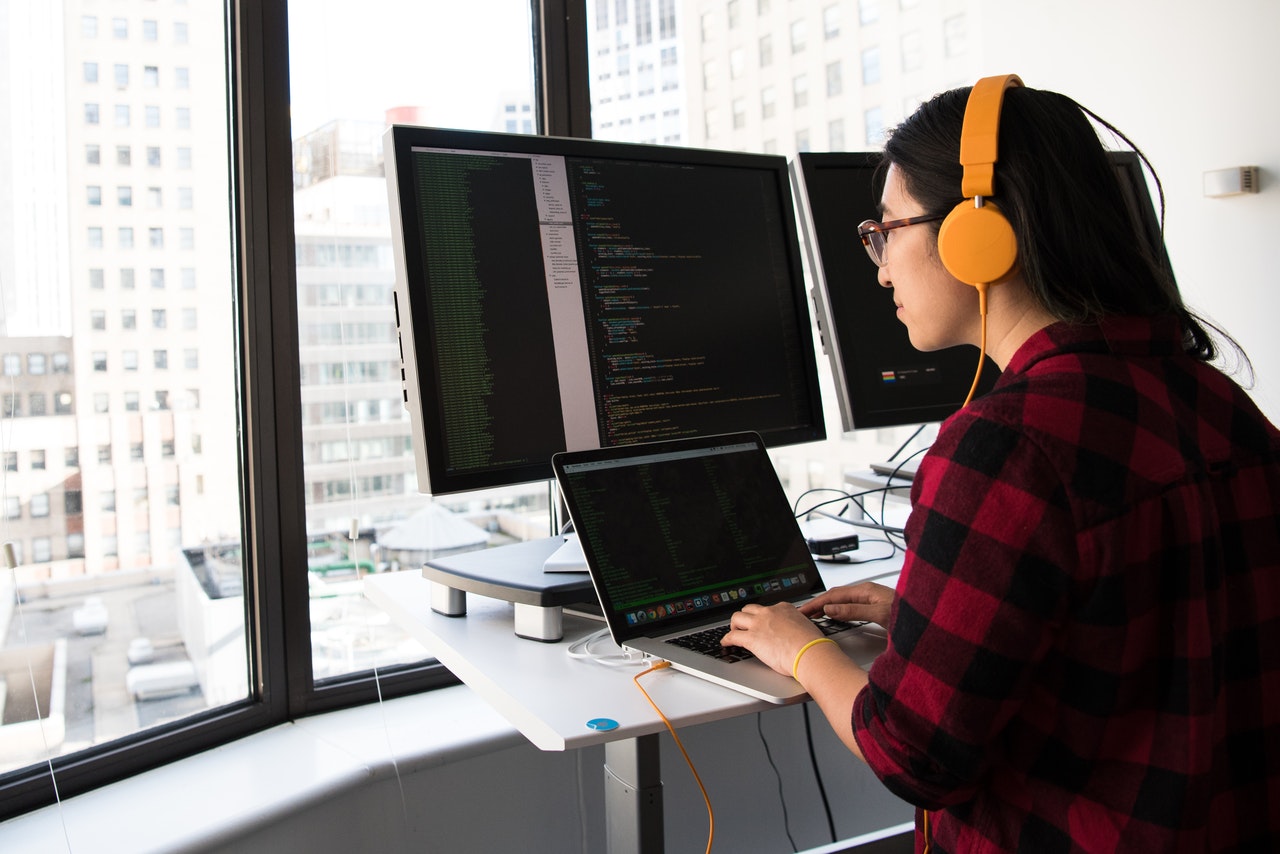 PKI's expertise can add significant value during platform migration and consolidation by leveraging the O3 delivery model. Our experience with executing multiple large-scale migrations ensures that we consider every challenge, and leverage best practices, quality standards to develop a structured migration approach for cross-platform migrations.
Application Maintenance and Support (AMS)
Paperless Knowledge Inc's Application Maintenance and Support (AMS) services take complete ownership of our customers' applications with highly optimized team strength. Our proactive-consultative approach, first takes a holistic view of your technology, architecture, people, process and applications, then optimize and align team structures to deliver improved support. This approach is coupled with our robust service delivery mechanism with a highly optimized onsite-offsite combination allowing our customers to continually reduce recurring maintenance costs by focusing on long-term functionality, stability and preventive maintenance to avoid typical downtime and volatility. Our AMS services includes:
Application Transition Enhancements Configuration Management and tool administration Testing Services Problem Resolution – Bugs / Data Fixing Bespoke Application Development Maintenance