 Project Ares by Circadence
Project Ares is an immersive, gamified, cyber education learning platform sold by Paperless Knowledge Inc. Project Ares integrated cyber ranges and learning content to provide on-demand learning and hands-on immersive labs. The result is learning engagement for single players and teams in offensive and defensive battle room and mission learning exercises that mirror real-life threat scenarios.
What is Project Ares by Circadence?
Project Ares by Circadence is a market leader in next-generation cybersecurity education and skill set development. Project Ares SaaS learning model and assessment platform is designed for government and enterprise organizations. Project Ares solutions modernize outdated and generic cybersecurity training to address (or approach) the gap in industry skills and talented personnel. Leveraging advanced online gamified learning delivers persistent, immersive, and real-to-life experiences that match and adapt to a contemporary threat environment. Game-inspired learning helps professionals acquire new skills, hone existing abilities, and stay focused on relevant tactics and best practices.

Our Goal here at Paperless Knowledge
Paperless Knowledge's experience and past performance delivering secure cloud-based training platforms as a Project Ares partner uniquely supports the evolution of the Cyber Test Assessment & Training Community in executing innovative approaches for quantifying cyber readiness.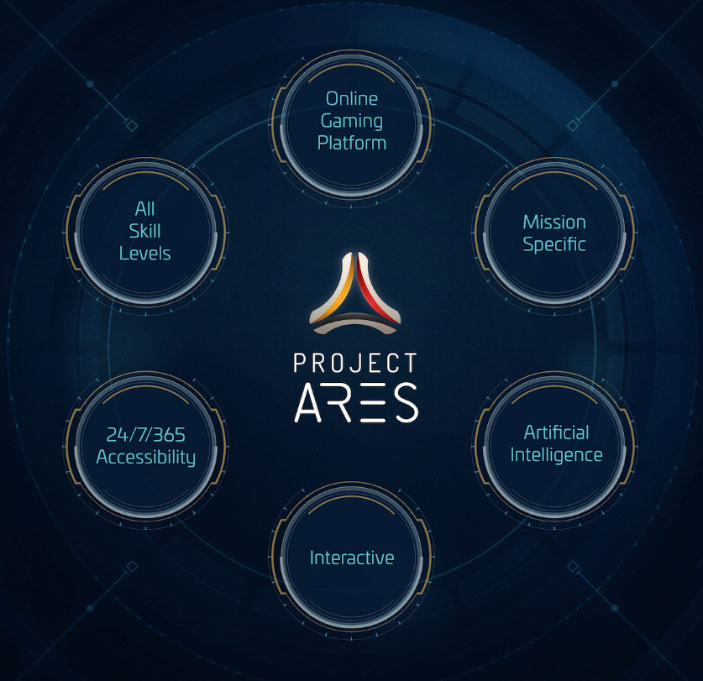 Through a key strategic partnership with Microsoft, Circadence delivers Project Ares through Microsoft Azure, the largest Cyber Range as a Service (CyRaaS) in the world.  This allows the Project Ares gamified cybersecurity training and assessment platform to be available globally 24/7, in a more secure, accessible and cost-efficient way.  With near infinite scale, Project Ares on Azure is built with powerful tools and technology to digitally clone networks and business enterprises at unparalleled fidelity for the most realistic training available.  This delivery method also facilitates reduced version update cycles to provide new content and features more frequently.
STUDENT LEARNING AND TEACHING
With more than 310,000 cyber positions unfilled nationwide (according to Cyberseek), there In an enormous opportunity for academic institutions to find ways to better prepare their students with the practical knowledge, skills and tools, and meet the demand for producing well-qualified cyber professionals.
TEACHING CYBER
WITH A Modern Approach
Given the implications of traditional teaching methods and outcomes, professors have the opportunity, given modern technology, to immerse students in realistic training that compliments theoretical paradigms of cyber curriculum.
Today's learners grew up with video games and are adept to learning with gamified elements. In fact, a whopping 97% of kids play computer and video games1, making gamification a smart way to keep students engaged in the classroom.
STUDENT LEARNING AND TEACHING
The ability to engage student licenses for ongoing experiential learning for everybody in a class is just remarkable. Project Ares delivers a level of integration and context awareness that you can't get anywhere else.
We notice an increase in student engagement in the classroom with the introduction of Project Ares. Gamification brings an element of intrigue and satisfaction to the learning experience.
Project Ares did as excellent job incorporating cyber security !tanking topics into their it games. I do enjoy Learning from a visual and hands ow approach, so playing I believe the best way to Lear. something is through practice and patience,